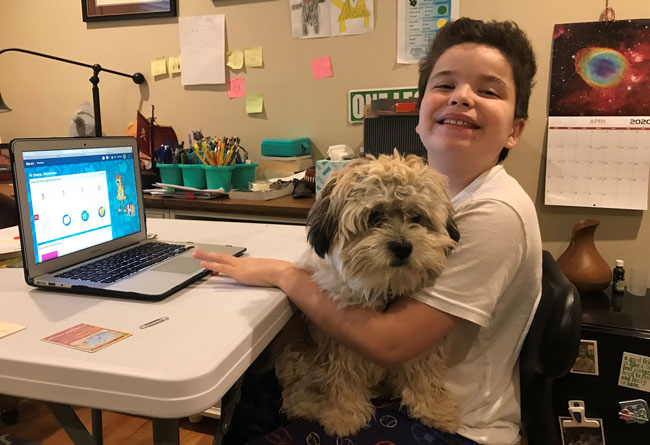 A quick glimpse into our remote learning.
Daily Schedule: 9am - 2pm
Our distance learning platform takes into account each child's individualized needs.
Our Distance Learning Program combines Virtual Live Academic Zoom, Google Classroom, and Seesaw instruction along with home-based activities.
Language Arts
Math
Art
Speech & OT sessions
Lunch Bunch
Yoga
Read Alouds
and much more.