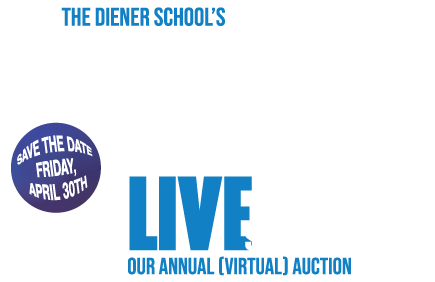 Get Ready for an SNL-Themed evening dedicated to raising much-needed funds for our students. We need you!
LIVE-STREAMED VIRTUAL AUCTION
The Silent Auction Is Open!
Participating is as easy as 1-2-3!
Silent Auction
Mobile Bidding
Here's what you need to do:
1. Text DIENER to 243725
2. Click the Link Sent Back to You
3. Follow the Directions
4. Register Yourself
4. Enjoy the Fabulous Items We Have to Offer this Year
Get ready to bid on some Diener-tastic items:
Stock up on WINE
Enjoy some BOURBON
Plan your next VACATION
Spoil yourself with GIFT CERTIFICATES
Book a special outing with TEACHERS
Accessorize yourself with one-of-a-kind JEWELRY and DIENER SCOUT BAGS
the POSSIBILITIES ARE ENDLESS!
Enter to Win our Amazon Surprise Box
filled with some of the best-of items from Amazon & a $100 gift card. We'll select the lucky winner during the live event on April 30th!
Purchase your Amazon Surprise Box Entry Ticket Below
How else can you support the event?
JOIN US
Live-Streamed Event
April 30th
RALLY OUR COMMUNITY
Encourage friends and family to participate
How does this differ from the in-person auction?
We're using mobile bidding and adding in a live-streamed event feature.
Our 2020 Spring Auction was Huge Success!
Thank you so very much to those of you who were able to make it to or participate in our first Virtual Auction. We were thrilled at the success! Thank you to our entire community for your energy and your generosity.