about us
2020-2021 Faculty & Staff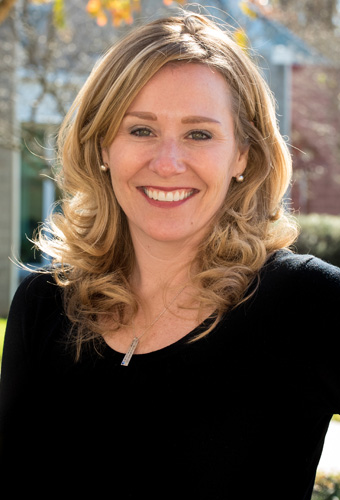 Kathy received her Bachelor of Science in Physical Education/Health and Fitness from Frostburg State University and completed her Master of Science in Occupational Therapy at Shenandoah University. She is a registered and licensed occupational therapist (M.S. OTR/L). Kathy began working at The Diener School in 2007 and has served in a variety of roles at Diener including Occupational Therapist, Director of Admissions and Therapeutic Services and Interim Head of School. In pediatric clinical settings, Kathy has performed assessments and developed occupational therapy treatment plans for children with a variety of diagnoses including sensory processing disorders, developmental delays, and communication disorders. Kathy has attended various workshops on cutting edge treatment strategies for children diagnosed with ADD/ADHD, visual processing disorders and language-based challenges. A sample of training includes Learning without Tears, Zones of Regulation, Multi-Sensory Writing Instruction, Social Thinking, and Executive Functioning Strategies for Educators. Kathy has been at Diener for 13 years.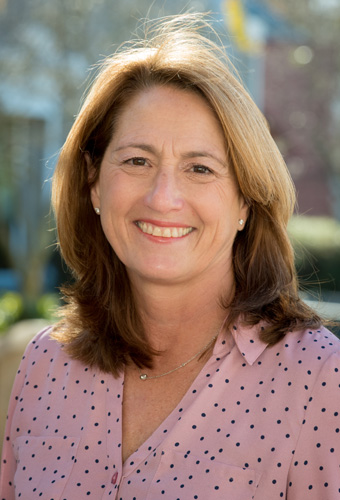 Kim Hiller
Director of Elementary School
Kim holds a Bachelor's degree in finance from the University of Miami and a Master's Degree in Special Education, with a concentration in Learning Disabilities, from the University of Maryland. Kim began as The Diener School's Learning Skills Specialist when the school opened its doors in 2007. In the fall of 2010, she became the Director of The Upper School. In 2017, Kim was named the Director of Education and Student Services. Before joining Diener, Kim taught as an Inclusion and Resource Teacher in MCPS. She also ran her own tutoring company, Tutor Rx, providing private tutoring to students who were experiencing learning difficulties, in need of strategy instruction, remediation, or curriculum-based support. Additional course study and certifications include Atlantic Seaboard Dyslexia Education Center; Multi-Sensory Math Course I and II; Multi-Sensory Writing Instruction; Wilson Fundamental Reading Program; Character Education; Kingsbury Tutor Training; and Safety Cares. Kim has been at Diener for 13 years.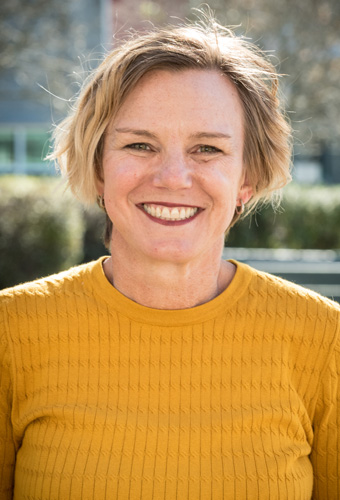 Kristine Manlove-Casa
Director of Middle School
Kristine received her Master's in Education, Special Education, in 2011 from Kaplan University, Chicago, Illinois. She also received a BS in Business Administration in 2009 from Wesley College in Delaware. Kristine started at The Diener School in 2010 and has served in a variety of roles including Lead Teacher, Learning Skills Specialist and now Director of Curriculum and Instruction. Kristine is also a certified Phono-Graphix Tutor and continues to attend workshops on Orton Gillingham, Executive Functioning, Kinesthetic Learning, Teaching the Anxious Child, Effective Ways to Deliver Reading Comprehension, Teaching Phonics and Spelling for Beginning and Transitional Readers and Foundations of Number Sense. Kristine is also a certified trainer in CPI Nonviolent Crisis Intervention. Prior to her employment at Diener, Kristine was both a Lead Teacher and Assistant at The Spectrum Center in Washington DC and Tutor at the Literacy Council. Kristine has been at Diener for 9 years.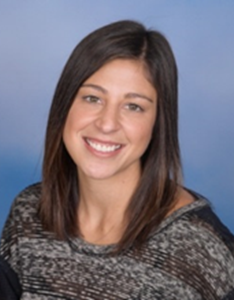 Laurie Aaronson
Director of Operations and Development
Laurie has been in the administrative field for the past 10 years. She attended the University of Maryland University College, studying for her Paralegal degree. She began her career at Diener as the Office Manager and most recently, expanded her role to Director of Operations and Development. Laurie runs all administrative tasks such as payroll, insurance and is the liaison between our Board Treasurer and Accountant. Laurie also organizes activities and events at Diener including after school enrichment, Bullis Buddy visits, field trips as well as school and community events and fundraisers. She is committed to building and fostering relationships with parents, alumni and greater community while creating mutually beneficial relationships with new donors to support Diener.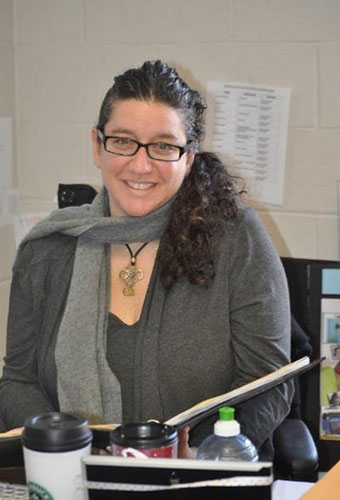 Lois McCabe
Lois earned her Bachelor's Degree from American University and her Law Degree from Temple University. She worked for the Office of the Corporation Counsel Washington D.C. Criminal Division. Lois, the mother of three, has been advocating for special needs children throughout her entire career. She became a Special Education Advocate for Children in the D.C. Superior Court Family Services where Lois managed cases which involved advocating for children with special needs through school visits, IEP meeting, school placement, and due process hearings. Lois then co-founded SpecialNeeds SpecialKids LLC, a special education company that provides professionals and parents with pragmatic information regarding the ever-changing needs, issues, and options facing the special needs population. She also worked for 2 years for SOS Educational Consultants. Lois became the Director of Admissions at The Diener School when we opened our doors in Fall 2007. She then stepped into the role of Head of The Diener School from 2013-2016. She recently returned to The Diener School part-time in 2019 to take on her current role as Admissions and Marketing Coordinator.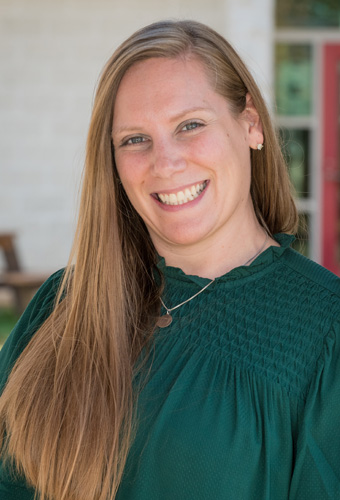 Alicia Evers
Alicia attended Pennsylvania State University, studying for her Human Development and Family Studies degree. She comes to the Diener School from Erie, PA where she spent the past four years working and volunteering at a grieving center for children, adolescents, and their families. Prior to this, she spent several years at the Barber National Institute as a special education para-educator in classrooms and as an administrative assistant in the Adult Day Program. Alicia is excited to be a part of the Diener family.
Teachers & Teacher Partners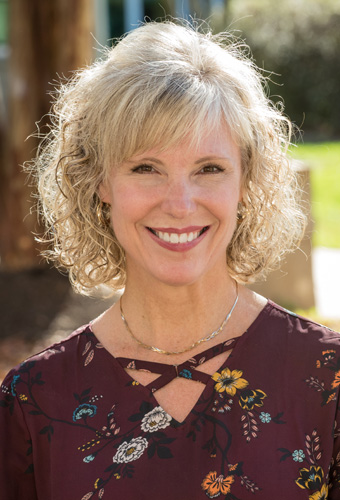 Susan Nolan
Susan attended Lenoir-Rhyne University right after graduating from high school and received a bachelor's degree in elementary education. She then continued to earn an elementary education master's equivalency at Hood University. Susan taught for Montgomery County Public Schools for 11 years. She also taught Saturday School and tutored students after school and during the summer months. Prior to joining Diener, Susan was teaching preschool at a private school in Damascus for seven years.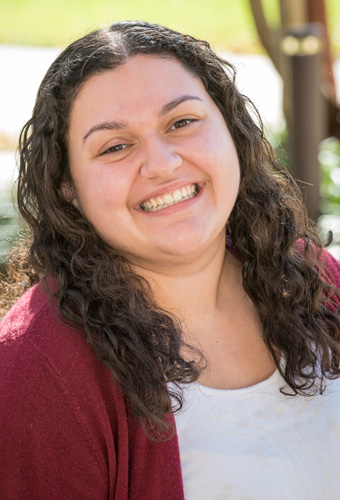 Tatiana Francisco
Tatiana graduated from the University of Maryland in 2017 earning her Bachelor of Science degree in Family Science. Prior to Diener, Tatiana worked in Montgomery County public schools as an intern with the Special Education programs. She completed a semester externship at The Diener School in the fall of 2017. She is currently working on obtaining her Master's degree in Special Education/ Human Development. She is excited to be a part of The Diener School this year.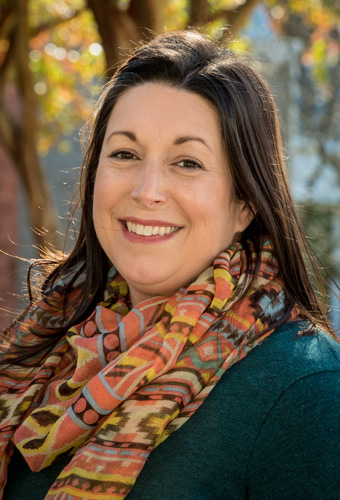 Jenni Cook
Jenni obtained a B.S. in Elementary Education from Pennsylvania State University in 2000 and completed her Master's Degree from Johns Hopkins in Early Intervention Special Education in 2009. Jenni has worked with a variety of learners ranging from preschool to middle school. She has been a part of the Diener Team since 2009, where she began as a Lower School teacher. She then spent two year in the role of Learning Skills Specialist, and three years as the Director of the Lower School, where she provided strong mentoring to lower school teachers. She returned to the classroom in 2017 to work more directly with students and to capitalize on her considerable skills as an educator.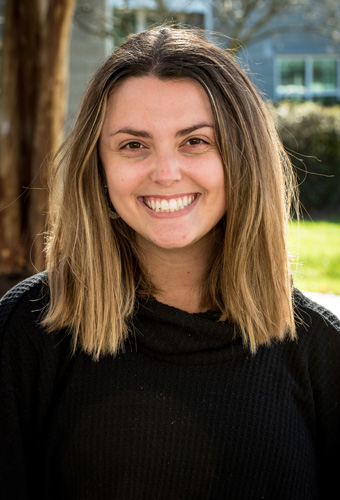 Danielle Oakley
Dani earned a Bachelor of Science degree in Special Education and Elementary Education from Indiana University in 2019. She grew up in the Potomac area and has worked at Bullis Summer Programs the past two summers. This is Dani's first year at Diener, and she is so excited to join our family!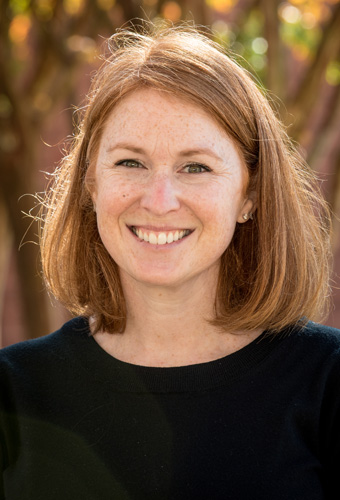 Katie Smith
Katie received her Master of Science in Special Education from Johns Hopkins University in 2009 and earned a Bachelor of Arts in Human Development from Sonoma State University in California. Before coming to Diener, Katie taught at the Woods Academy, where she worked with preschool to grade school age children. Prior to becoming a teacher, Katie worked for AmeriCorps and as an assistant in an occupational therapy camp. Recently, Katie attended extensive training in Orton Gillingham Plus and looks forward to implementing this program for children with Dyslexia.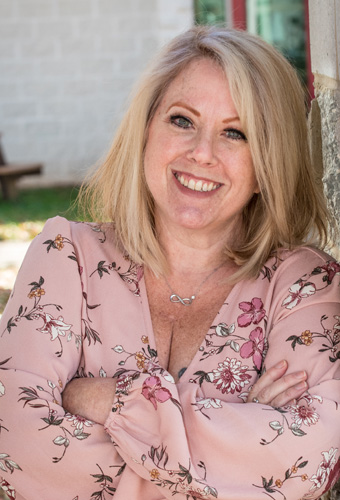 Lyz Vogel Chase
Lyz received her Bachelor's in English Literature from Gannon University in Erie, PA, and her Master's in Elementary Education, with a concentration in Special Education, from the University of Maryland at College Park. She comes to Diener with over 20 years of teaching experience ranging from Pre-School through high school grade levels. Prior to Diener, Lyz spent 4 1/2 years with MCPS. While at MCPS, she worked with students with special needs in an inclusive setting and taught exceptional students in an Autism Learning Center. Lyz also spent 20+ years teaching pre-school and pre-k at schools including Peppertree Children's Center, KinderCare, and The Goddard School. She has extensive experience working collaboratively with students, staff, and their families as well as other members of a child's academic team. Lyz is very excited to be a part of the Diener School family.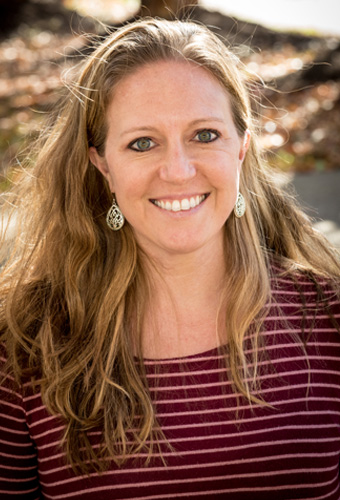 Shannon Terranova
Shannon received her degree in Special Education and a minor in Theater from Eastern Mennonite University. Shannon also worked on her Master's and ABA certification at George Mason University. Shannon was a lead teacher at the Diener School from February 2010- August 2013, when she left following the birth of her second child. Shannon has a passion for teaching children with learning differences and is excited to be back at Diener. Learning through movement is at the core of Diener, and Shannon is excited to use her love of musical theater and dance in her teaching instruction. Shannon is trained in Verbal Behavior Therapy, Applied Behavior Analysis, Positive Behavior Intervention Systems, and Crisis Prevention Institute. She is so excited to be back at Diener!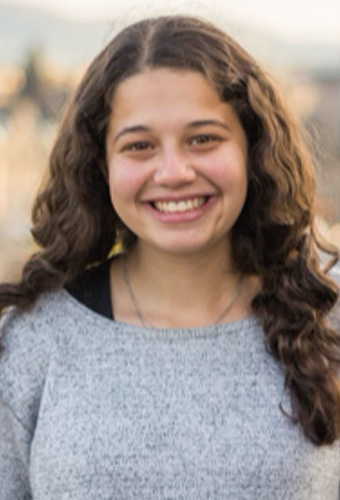 Jo Pittman
Jo completed her coursework in music therapy and psychology at the University of Miami in May 2020. To earn her degree, she completed a 6-month clinical music therapy internship at Levine Music, where Jo provided music therapy services to individual students and families, as well as organizations in the community through the public school system and programs serving adults with developmental disabilities. While at the University of Miami, Jo served as a mentor in the Donna E. Shalala Music Reach Mentoring Program and was a music therapy practicum student at the Debbie School, Holtz/Nicklaus Children's Hospitals, and the WOW Center. During her summers, Jo interned at Make-A-Wish Mid-Atlantic, Gateway Pediatric Therapy, and was a Camp Counselor at Interlochen Arts Camp. Jo is currently studying for her board certification exam in music therapy and is so excited to join the Diener community this year!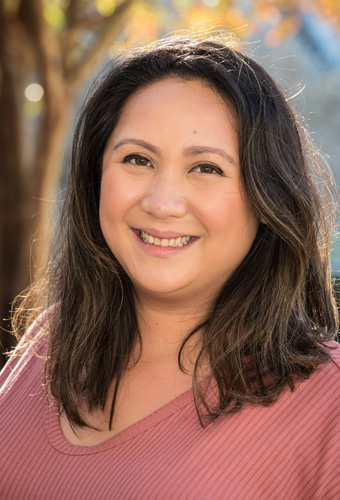 Nicole Tanjutco
Nicole graduated from Towson University with a Bachelor of Science in Elementary Education in 2014. She worked in both Baltimore County and Montgomery County Public schools for two years prior to joining Diener Nicole started as a teaching assistant in the fall of 2015 and after a year was appointed to a lead teacher position. Recently, Nicole has attended extensive training in executive functioning strategies, Phonographix and Orton Gillingham Plus. She is also trained in CPI Nonviolent Crisis Intervention and took on a new role as Camp Director during the summer of 2019.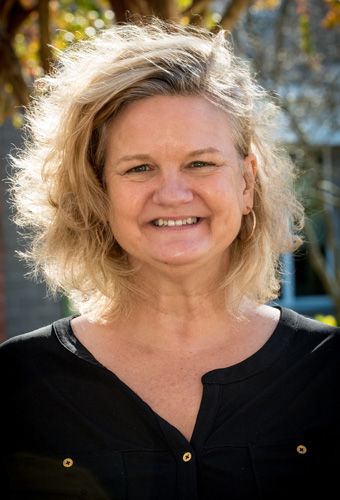 Kathy Koetz
Kathy Koetz graduated from Long Island University in 2008, earning a Bachelor of Science degree in Adolescent English Education, and she holds a Maryland certification in ELA and Special Education. In 2018, Kathy graduated from Lindenwood University, earning a Master of Fine Arts in Creative Writing and later published a children's book, Rosie's Rescue Ranch. Before the Diener School, she taught Special Education at The Lourie Center for Children's Social and Emotional Wellness. Kathy is excited to join the Diener team.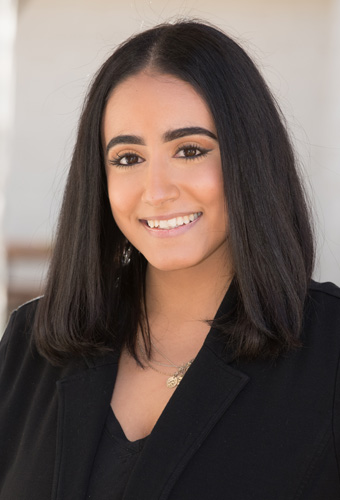 Katelen Muriel
Lead Teacher
Katelen earned a Master's degree in Multicultural Special Education and a Bachelor's degree in Psychology from the College of Mount Saint Vincent. Prior to starting at the Diener School, Katelen lived in New York City working as an ABA therapist at the Center of Autism and Related Disorders. She has over 4 years of student teaching experience in elementary schools throughout the Bronx New York. Katelen also has 2 years of experience applying behavioral analysis principles with children/adults who have ASD. Katelen is extremely excited to join the Diener family.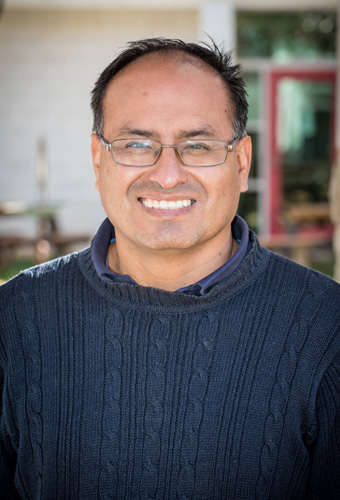 Brian Belstock
Brian received his Master's in Elementary Education from the University of Colorado at Denver. He comes to Diener with over 20 years of teaching experience in the independent schools. Prior to Diener, Brian spent 3 1/2 years at The Auburn School teaching exceptional students with autism spectrum disorder and other learning disabilities. Brian also spent 10 years at Washington Episcopal School where he taught first, second and third grade as well as coaching different sports. He has extensive experience working collaboratively with students and their families as well as other members of a child's academic team. In his free time, Brian enjoys spending time outdoors. Brian is excited to be a part of the Diener School family.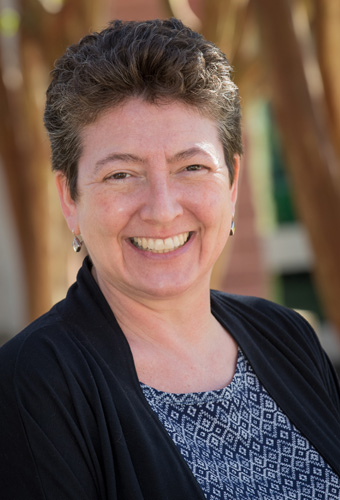 Jem Waldman
Jem received an undergraduate degree (BA) in Psychology at Swarthmore College. After college, Jem worked at the University of Pennsylvania Medical Center as a research assistant for the departments of geriatric psychiatry, neuropsychology, and psychopharmacology. Jem then attended the Graduate School of Education at the University of Pennsylvania, earning an M.S. Ed with a specialization in psychological services in education. Prior to coming to Diener, Jem worked as a children's therapist in a community mental health care center serving at-risk children in Philadelphia, as well as serving as the lower school counselor at the Kingsbury Day School in Washington, DC. This is Jem's 7th year at Diener.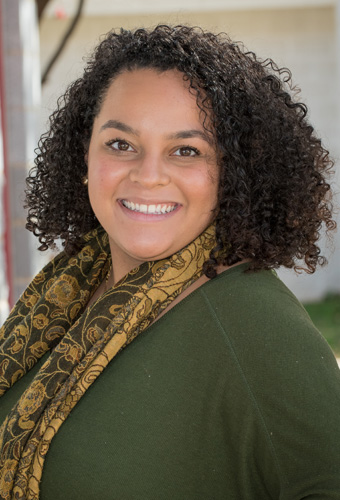 Arlette Acosta
Arlette obtained her Bachelor of Science Degree in Human Services with a minor in Community Health Professions from Old Dominion University in 2018. She is also a Registered Behavior Technician and plans to continue her education by obtaining a Master's in special education. Arlette has worked as an Applied Behavioral Analysis Field Assistant, serving as a liaison between the clinicians and BCBA. During her time as an ABA Field Assistant, she created programs for learners between the ages of 2-20, with varying diagnoses such as ASD, DS, ADHD/ADD, ODD, and speech delays. She is passionate about fostering autonomy in an individualized and engaging environment and is thrilled to be a part of the Diener Team!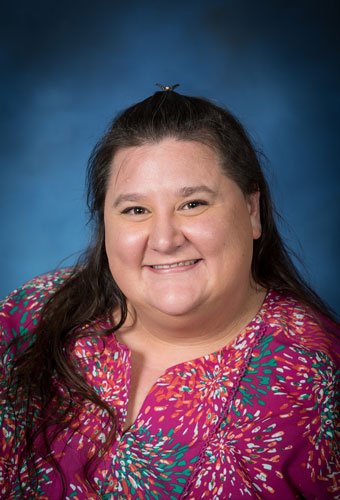 Elle Baskin
Elle holds a Bachelor's Degree in Hearing and Speech Sciences from the University of Maryland, with minors in Linguistics and Early Childhood Development and Education. Prior to Diener, she worked with various populations across multiple settings, including the Arc of Montgomery County, Montgomery County Public Schools, LEAP Preschool, and Learning Together Early Intervention Services. Elle started at the Diener School in 2010 and has served in a variety of roles, including Teaching Partner, Tutor, Director of Summer Camp, and Science Teacher. She currently teaches science to the whole school, a small-group math class, and a small-group language arts class for students with Dyslexia, using the Orton-Gillingham Plus program. Elle has been trained in Applied Behavior Analysis, Verbal Behavior Therapy, Floor Time therapy, Positive Behavior Intervention Systems, CPI Non-violent Crisis Intervention, The Character Education Virtues Project, Zones of Regulation, Social Thinking, Sarah Ward's Executive Functioning Techniques, Kinesthetic Learning in the Classroom, Multi-sensory Math, Phono-Graphix, Read Naturally Fluency Program, and Orton-Gillingham Plus. Elle has been at Diener for 9 years.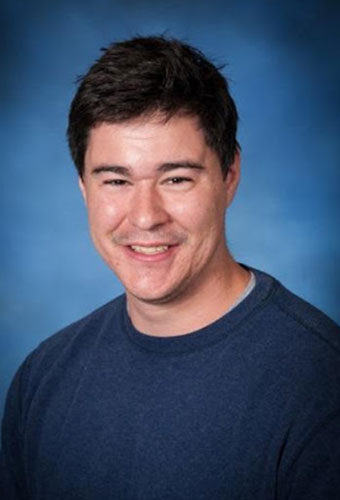 Sean Strumpf
Behavioral Assistant & Social Skills Support
Sean earned an Associates of Arts degree from Montgomery College in 2012. He worked as a special education para-educator for Montgomery County Public Schools from 2014-2016. In addition, since 2015 to present, he works at Changing the Lives of Children with Autism (CLCA) as an intensive individual support technician. He holds multiple certifications, which include: CPI Nonviolent Crisis Intervention; Prevention and Management of Aggressive Behavior (PMAB); Cardiopulmonary Resuscitation (CPR) and Automated External Defibrillator (AED); and First Aid.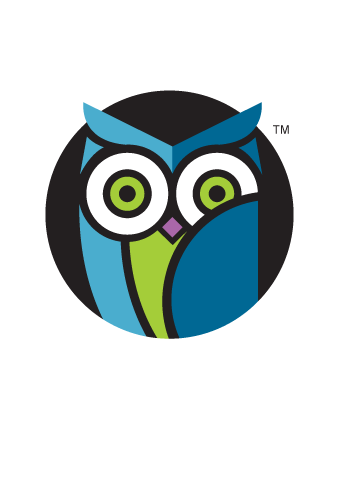 Rachel Freeman
Rachel received a Bachelor of Science in Family Science from the University of Maryland in 2012. She brings with her to Diener over 10 years of professional experience in education, including her most recent role as a paraeducator for Montgomery County Public Schools. Rachel is certified with the Crisis Prevention Institute (CPI), an international training organization focused on evidence-based workplace safety. In the near future, she intends to pursue her Master's in Special Education. Rachel is excited to be a part of the Diener Family and looks forward to a great year ahead!
Behavioral and Therapeutic Team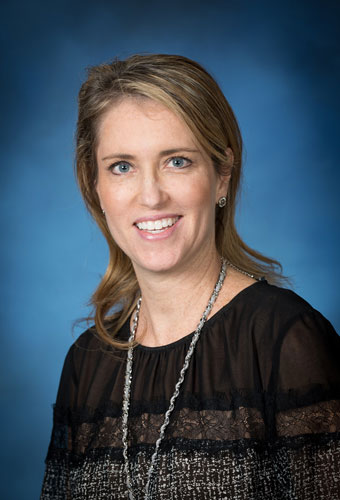 Dr. Joy Kolb
Dr. Joy Kolb has been consulting with families and schools for over 20 years. She is a licensed psychologist and board-certified behavior analyst in private practice in Gaithersburg, MD. Dr. Kolb's treatment focuses on providing evidence-based strategies and manageable recommendations that can be applied to each setting. Her treatment emphasizes realistic interventions that are individualized to the unique needs of each student. Dr. Kolb's clinical interests include individual treatment as well as providing trainings for caregivers and school staff.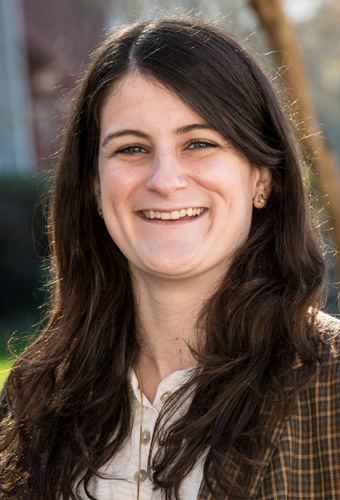 Colleen Simpson, M.S, BCBA, LBA
Colleen is a Board Certified and Licensed Behavior Analyst practicing in Maryland. Over the years, Colleen has obtained experience in schools, private practice, and clinic-based settings. Colleen has been working in the field of education for over 10 years. Ms. Simpson has held positions within the classroom as a paraprofessional and as a lead teacher in multiples roles. Outside of the classroom, Colleen has supported teachers and school staff as a behavioral consultant. As a behavior analyst, Colleen values collaboration with other professionals across various fields to meet the ever-changing needs of her clients. Colleen thoroughly enjoys working as a behavior analyst in academic settings. Her specific interests include collaborating with teachers and families to develop function-based interventions that can be applied to the school and home environments.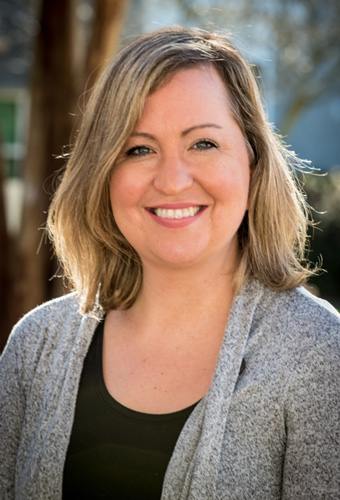 Lauren Clark
Lauren earned a Master of Science degree in Occupational Therapy from Trinity Washington University in January of 2018 and a Bachelor of Arts degree in Sociology from the University of Maryland, College Park in May of 2010. She is a registered and licensed Occupational Therapist (M.S. OTR/L) in the state of Maryland. Lauren initially joined the Diener team as a teaching assistant in the fall of 2012. After spending three years in this role she decided to pursue her Master's degree in Occupational Therapy. She maintained her relationship with Diener as a substitute teacher while completing her master's program. Lauren gained experience in the pediatric setting in her clinical internship with KIPP DC, a public charter school where she provided Occupational Therapy services to students ranging from PreK to 8th grade with a variety of diagnoses.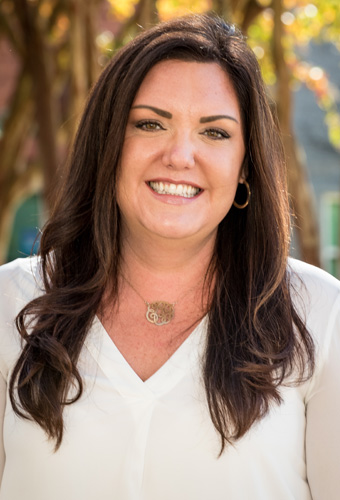 Emily Cross
Speech and Language Pathologist
Emily completed her Bachelor of Science degree in Psychology at SUNY Brockport in Upstate New York. She then moved to North Carolina where she earned her teaching license in special education before completing her Master's in Communication Disorders from NC Central. Before coming to Diener, she spent 3 years working in a therapeutic treatment program for children with emotional disabilities in Washington, D.C. She is currently licensed as a speech-language pathologist in Maryland, Virginia, D.C., and North Carolina and holds the American Speech-Language and Hearing Association's Certificate of Clinical Competence (CCC-SLP). Emily has worked with children of all ages, from preschool to high school in various settings including in-home, clinic, and public and private schools, but is especially excited to be a part of the Diener School team this year!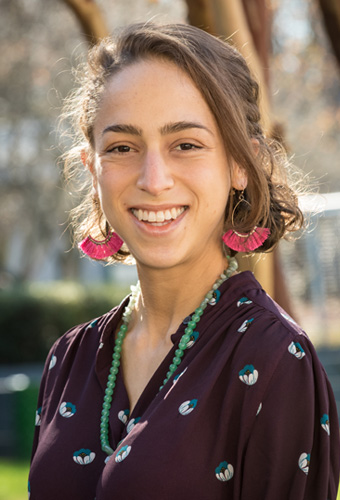 Sammi Rosenfeld
Certified Maryland School Counselor
Sammi received her Bachelor of Fine Arts in Dance and Kinesiology from the University of Michigan and her Master of Science in Education in School and Mental Health Counseling from the University of Pennsylvania. She is a certified Maryland and Pennsylvania school counselor and eligible for professional counseling licensure. Sammi is originally from Washington, DC and while in DC, taught performing arts and multiple body-mind focused topics at Georgetown Day Lower/Middle School, Imagination Stage in their inclusion and Access programs, and many other non-profit schools. She was a Rehabilitation Support Specialist at PRS Inc., an adult psychiatric facility. Since then, she moved to Philadelphia, PA where she worked as a K-2 School Counselor at a Title 1, inner-city, Philadelphia Public School serving students with severe trauma and diverse needs. In her career, Sammi has worked with students ages four to seventy with a variety of neurodiversities, backgrounds, and barriers. She is also a professional modern dancer and choreographer and integrates her love of movement, arts, and play into her counseling and teaching approach. She is LPC and LCPC eligible. She is excited to be in the DC area again helping students work through their barriers so that they may thrive and find play in their lives. She is excited to join The Diener School community.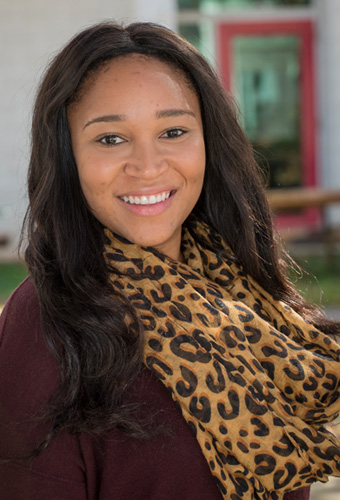 Paris Woolford
Certified Occupational Therapy Assistant
Paris received her Bachelor of Science in Exercise Science and a minor in Dance from Old Dominion University in 2016. She received her Associates of Applied Science as an Occupational Therapy Assistant from Eastern Virginia Career College in 2019 and completed her Level II Fieldwork at The Lab School of Washington. At the Lab School, Paris provided interventions to middle school aged children in study skills, functional independence, self-regulation, and executive functions to students with ADHD, various learning disabilities, and anxiety. Paris has worked in retirement communities in the Life Enrichment department for 4 years and is excited about her new journey at Diener. She will be working closely with our Middle School students and is looking forward to collaborating with our therapeutic team.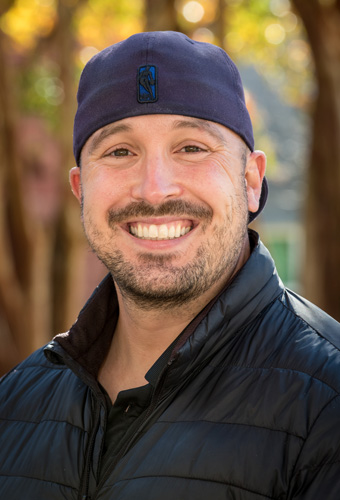 John Soares
Adaptive Physical Education
Coach John graduated from the University of Maryland in 2007 with a Bachelor of Science degree in Nutrition Food and Sciences. He continued his education at Montgomery College to pursue an advanced degree in Early Childhood Education. John is employed by MoCo Movement as a Center Movement Coach and brings his creativity and enthusiasm to the Diener team. John is very active in the community, serving as a Community Therapist for CLCA (Community Learning for Children with Autism) and is a dedicated soccer coach for the MSI Soccer League.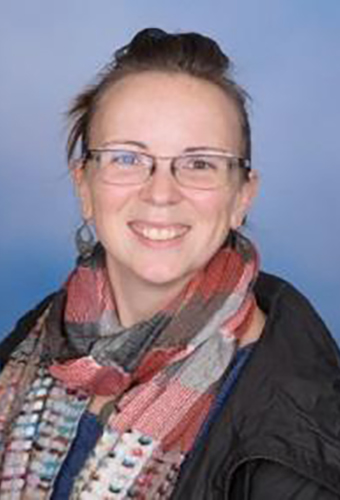 Jyoti Dhibi
Jyoti received a Bachelor of Arts degree from George Washington University in 2004, with a combined major in Art History and Fine Art and a minor in French literature. She received a Master's degree in the Art of Teaching from the Corcoran College of Art and Design. Jyoti has also studied at the American University of Paris. In addition to her talents in art, Jyoti holds multiple certifications as a yoga instructor including Integral Yoga Basic, Integral Yoga Intermediate, Integral Yoga Prenatal, Raja Yoga, Yin Yoga, Baby Yoga, and Toddler Yoga. Jyoti joined Diener in the spring of 2016 and has since dazzled parents and staff with the artistic skills she pulls from our students. In addition to providing yoga to Diener students, she also runs her own private Yoga studio.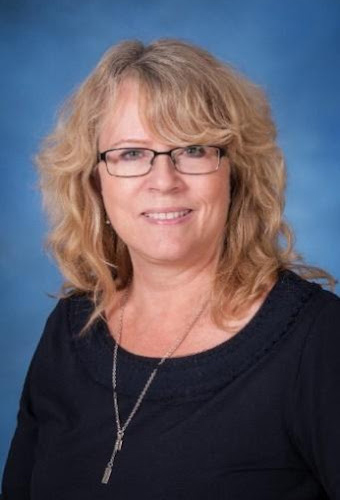 Frankie Lydon
Frankie began working at Diener as a teaching assistant and gradually moved into the field of art education. Frankie's passion for art design was evident and she took on the role of Art Instructor for several years. After 6 years, Frankie took a break from teaching to concentrate on her own artwork. She has happily returned to Diener and is excited to be back at Diener working with these great kids and the amazing team of teachers and staff.