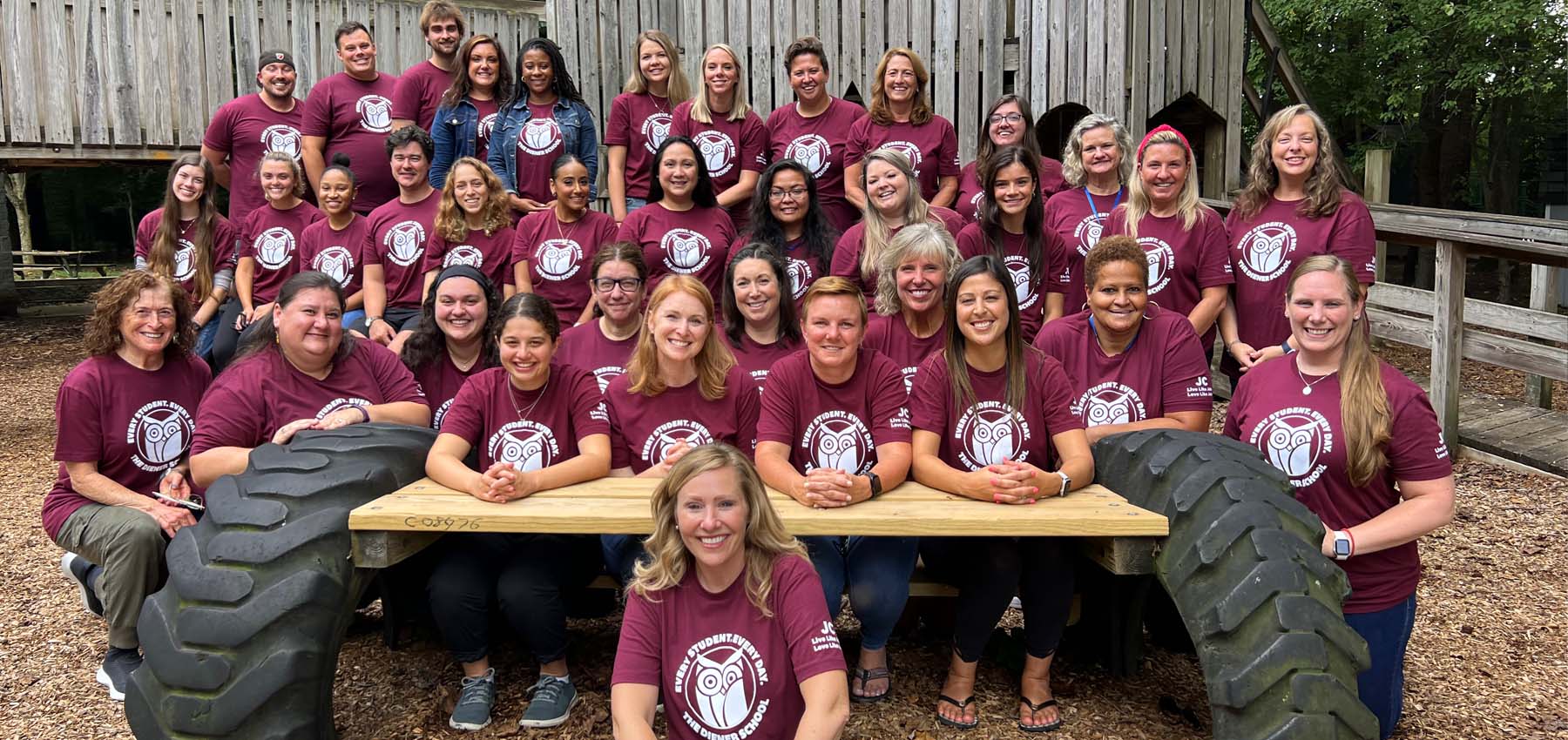 about us
2023-2024 Faculty & Staff
Kathy received her Bachelor of Science in Physical Education/Health and Fitness from Frostburg State University and completed her Master of Science in Occupational Therapy at Shenandoah University. She is a registered and licensed occupational therapist (M.S. OTR/L). Kathy began working at The Diener School in 2007. Prior to becoming Head of School in 2019, she served in a variety of roles at Diener including Occupational Therapist and Director of Admissions & Therapeutic Support. In pediatric clinical settings, Kathy has performed assessments and developed occupational therapy treatment plans for children with a variety of diagnoses including sensory processing disorders, developmental delays, and communication disorders. Kathy has attended various workshops on cutting-edge treatment strategies for children diagnosed with ADD/ADHD, visual processing disorders and language-based challenges. A sample of trainings include: Sensory Integration, Anxiety Among Children, Learning without Tears, Zones of Regulation, Social Thinking, and Executive Functioning Strategies for Educators.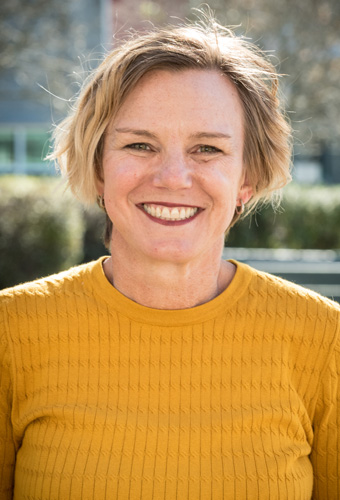 Kristine Manlove-Casa
Kristine received her Master's of Science in Education, Teaching Students with Special Needs, in 2011 from Kaplan University, Chicago, Illinois. She also received a BS in Business Administration in 2009 from Wesley College in Delaware. Kristine started at The Diener School in 2011 and has served in a variety of roles including Lead Teacher, Learning Skills Specialist, and Director of Curriculum & Instruction. She played a crucial role in developing the Middle School and has been the Director since its inception. Kristine is a certified Phono-Graphix Tutor and continues to attend workshops on Orton Gillingham, Executive Functioning, Kinesthetic Learning, Teaching the Anxious Child, Effective Ways to Deliver Reading Comprehension, Teaching Phonics and Spelling for Beginning and Transitional Readers and Foundations of Number Sense. Kristine is also a certified trainer in CPI Nonviolent Crisis Intervention.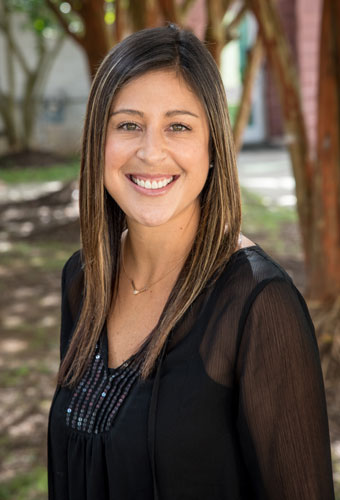 Laurie Aaronson
Director of Operations & Development
Laurie has been part of our Diener Team since 2009. She began her career at Diener as the Office Manager and later expanded her role to Director of Operations and Development. Laurie oversees the Operations and Finance Manager as well as the Advancement Coordinator and is the liaison between our Board Treasurer. Laurie also organizes activities, community events and fundraisers. She is committed to building and fostering relationships with parents, alumni and the greater community while creating mutually beneficial relationships with new donors to support Diener.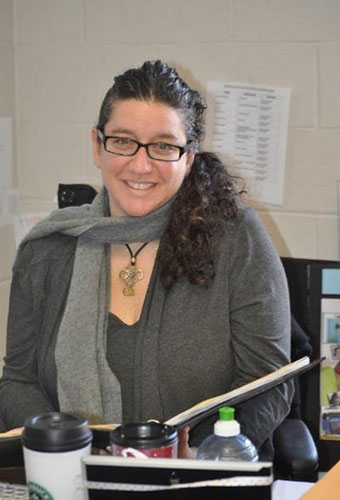 Lois McCabe
Lois became the Director of Admissions at Diener when we opened our doors in Fall 2007. She then stepped into the role of Head of School from 2013-2016. After a brief absence, she returned in 2019 to take on her current role as Director of Admissions. Lois earned her Bachelor's Degree from American University and her Law Degree from Temple University. Lois has been advocating for special needs families for over two decades. She became a Special Education Advocate for Children in the D.C. Superior Court Family Services where she managed cases which involved advocating for children with special needs through school visits, IEP meeting, school placement, and due process hearings. Lois also worked as a special education consultant providing professionals and parents with pragmatic information regarding the ever-changing needs, issues, and options facing the special needs community.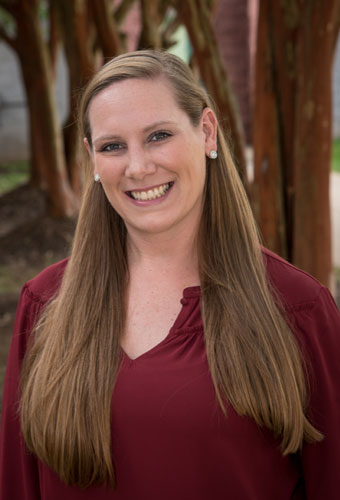 Alicia Evers
Alicia attended Pennsylvania State University, with an interest in Human Development and Family Studies. She joined our Diener community in the fall of 2019. She comes to the Diener School from Erie, PA where she spent the past four years working and volunteering at a grieving center for children, adolescents, and their families. Prior to this, she spent several years at the Barber National Institute as a special education para-educator in classrooms and as an administrative assistant in the Adult Day Program.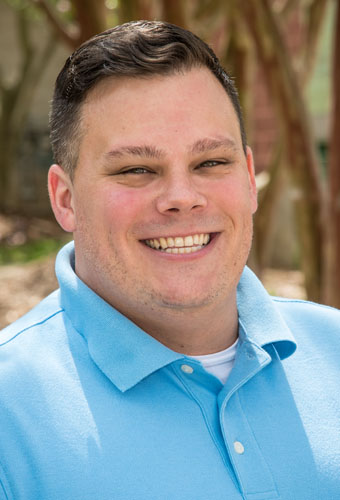 Matthew Murphy
Operations and Finance Manager
Matt graduated with a bachelor's in Business Administration with a focus on Management from Eastern Connecticut State University. He started out at a national wireless communications franchise, assisting extensively on franchisees' operations of their businesses. From there, he moved into a dual role of studio operations and customer experience management for a regional paint and sip company. In 2018, he and his partner relocated to the DMV area where he was an integral part of two non-profit's operations and their management teams. Matt began at Diener in 2021 and brings an eclectic mix of skills from these past experiences to the team.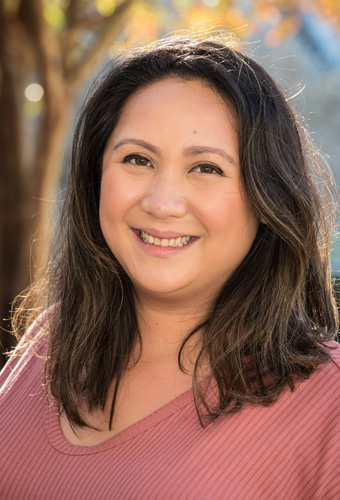 Nicole Tanjutco
Director of Curriculum & Instruction
Nicole received a Bachelor of Science in Elementary Education in 2014 from Towson University. She recently graduated in the Spring of 2022 with a Master of Science in Instructional Technology and Curriculum Development from Towson University. She worked in both Baltimore County and Montgomery County Public schools for two years prior to joining Diener. Nicole began at Diener in 2015 as a teaching assistant. After a year she was promoted to a lead teacher position. She has been in her current role as the Middle School Learning Skills specialist since Fall 2021. She also took on a new role as Camp Director during the summer of 2019. Nicole is the mentor teacher to new staff in the middle school program. Nicole has extensive training in executive functioning strategies, Multi-sensory Math, Phonographix, IMSE Intermediate Orton Gillingham, Study Sync, Learning Ally, Fast Forward and Orton Gillingham Plus. She is also trained in CPI Nonviolent Crisis Intervention, leadership training on Transformational Leadership and Professional Development, Leadership and Group Dynamics, and Project Management. Nicole is the Chair of the AIMS Accreditation Steering Committee at Diener.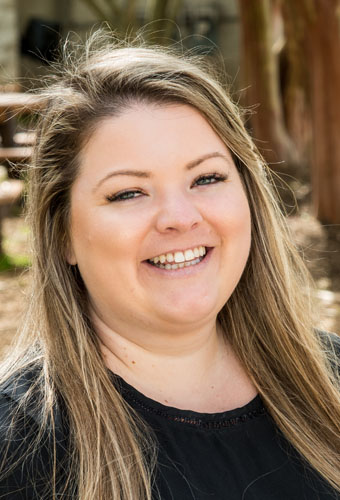 Lindsey Menard
Middle School Learning Skills Specialist
Lindsey earned a dual bachelor's degree in English and Education from Bucknell University. Lindsey is currently pursuing her Master's in Special Education at American University. After graduation, she worked as a one-to-one Literacy Tutor at an elementary school in Washington DC and spent a year working with a small group of elementary students who were participating in distance learning through the. Lindsey joined Diener for the 2021-2022 school year as a Teaching Partner. In addition to supporting classroom teachers, she worked to fill in the curriculum with multi-sensory reading, arts, and cooking activities throughout the year. She is excited for another great year at Diener!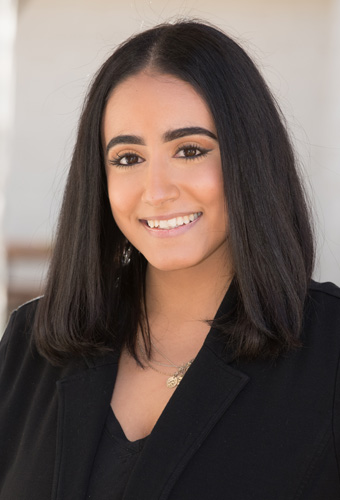 Katelen Muriel
Elementary School Learning Skills Specialist
Katelen earned an undergraduate degree in Psychology and a master's degree in Multicultural Special Education from the College of Mount Saint Vincent. Katelen started at Diener in Fall of 2019 as a teaching partner and after a year, she was promoted to a Lead teacher/Science teacher position for the middle school. Before starting at the Diener School, Katelen lived in New York City working as an ABA therapist at the Center of Autism and Related Disorders. She gained 2 years of experience applying behavioral analysis principles with children/adults who have ASD. She also has over 4 years of student teaching experience in elementary schools throughout the Bronx, New York. Katelen has training and is certified in executive functioning strategies, Multi-sensory Math, Social Thinking, Cardiopulmonary Resuscitation (CPR) and Automated External Defibrillator (AED), first aid, and CPI Nonviolent Crisis Intervention. She is beyond excited to return to Diener for her fifth year!
Lead Teachers & Teaching Partners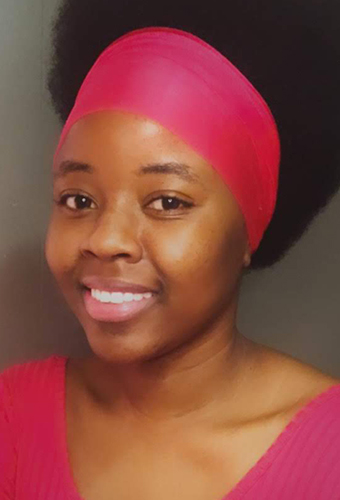 Cláudia Cassoma
Cláudia has a far-reaching background in the field of education. She has worked in both the United States and Angola; in both traditional and nontraditional classrooms—with students, teachers, and parents alike. Prior to Diener, she gained valuable experience working in university admissions, K-12 academic planning, office administration, standardized test preparation, and serving as a Teaching Assistant in a DC public school. One of Cláudia's biggest passions is special education, where she strives to provide equitable and personalized attention to each student that crosses her desk. Beyond her dedication to the education field, Cláudia has also forged an auspicious career as an author. With over twenty publications, including children's literature, Cláudia has earned features and speaking engagements, both locally and abroad. While she holds a bachelor's degree in Special Education, Cláudia believes that her most impactful training stems from her interactions with the students and the communities around them.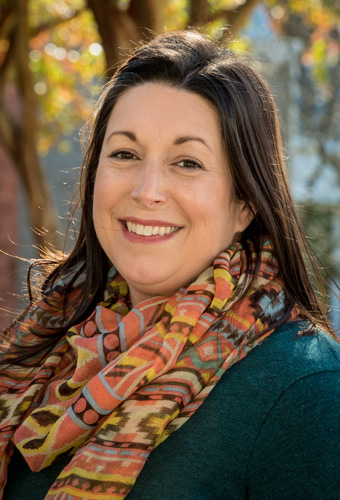 Jenni Cook
Jenni obtained a Bachelor's degree in Elementary Education from Pennsylvania State University in 2000 and completed her Master's degree from Johns Hopkins in Early Intervention Special Education in 2009. Jenni joined The Diener School in 2009 and has held a variety of positions while at Diener including Elementary School teacher, Learning Skills specialist, and Director of the Lower School. She returned to the classroom in 2017 to work more directly with students and capitalize on her considerable skills as an educator. Jenni has been trained in The Character Education Virtues Project, Zones of Regulation, Social Thinking, Multi-sensory Math, Phono-Graphix, Read Naturally Fluency Program, and Orton-Gillingham.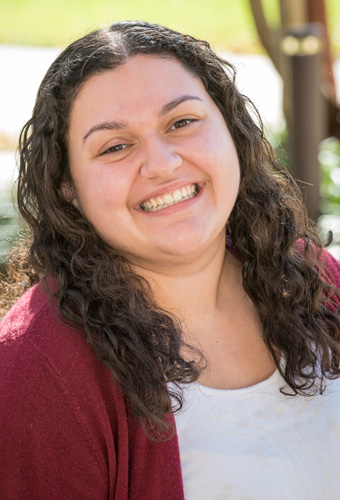 Tatiana Francisco
Tatiana holds a Bachelor of Science in Family Science from the University of Maryland, with a minor in Human Development. She recently received her master's degree in Special Education with a concentration in Applied Behavior Analysis from Arizona State University in Spring 2022. Prior to joining Diener, Tatiana worked in Montgomery County public schools as an intern in their Special Education programs. In 2017, Tatiana completed a semester externship at The Diener School, and in 2018 she began working full-time as a Teaching Partner at Diener. With her Master's degree in hand, this year, she will be starting a new role as a Lead Teacher in the Elementary School. Tatiana has extensive training in Social Thinking, Multi-sensory Math, IMSE Orton Gillingham, Applied Behavior Analysis, and CPI Nonviolent Crisis Intervention.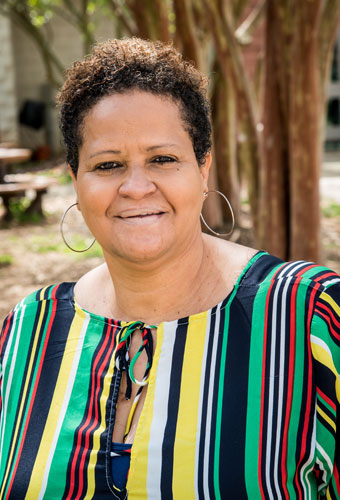 April Hill
April graduated from Towson University with a Bachelor of Science in Sociology and is also a Certified Maryland Educator in Special Education Grades K-8. April began at Diener as a long-term substitute during the 2020-2021 school year and fell in love with "the Diener Way". She then joined Diener as Lead teacher in the Elementary School in Fall 2021. April has an extensive training in classroom management having worked in Early Childhood Education and Head Start for 25 years in various positions both as a teacher and administrator. While at Diener April has received training in Social Thinking, Executive Functioning strategies and is a great collaborator. She is also trained in TACT II Crisis Intervention and De-escalation curricula.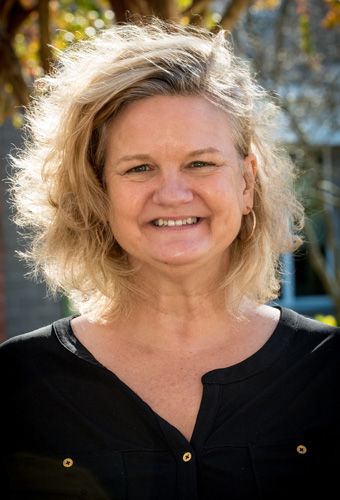 Kathy Koetz
Kathy Koetz graduated from Long Island University in 2008, earning a Bachelor of Science degree in Adolescent English Education. In 2018, Kathy earned a Master of Fine Arts in Creative Writing and later published a children's book, Rosie's Rescue Ranch. Kathy began at Diener during the 2020-2021 school year. Before joining Diener, she taught Special Education at The Lourie Center for Children's Social and Emotional Wellness.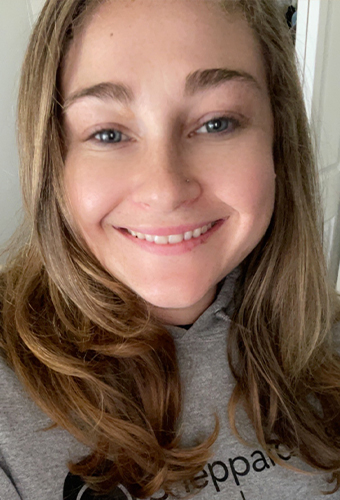 Kendra Lane
Kendra graduated from the University of Maryland with a double degree in Neuroscience and Child Psychology. She earned her Masters in Leadership in Special Education from Notre Dame of Maryland University. After undergrad, she spent a few years in Maui, Hawaii conducting marine biology research on humpback whales and working as a naturalist. After returning back to her home state of Maryland, Kendra began pursuing her career in education. Kendra started as a lead preschool teacher. She then transitioned into an assistant upper elementary school teacher for Butler Montessori. For the last 4-5 years, Kendra taught high school special education for Sheppard Pratt. Also, she works part-time as a registered behavioral technician. Kendra has years of ABA experience and a passion for working with all age groups. She is very excited to start her first year at Diener!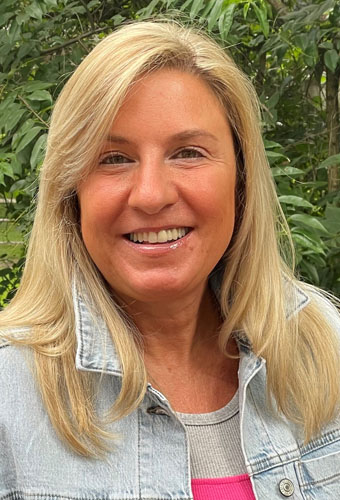 Michelle Mahon
Michelle joined The Diener School Team in Fall 2022. Before coming to The Diener School, she co-led the second-grade class at The Maddux School and has been taking classes towards a second Master's degree in Special Education. Michelle also holds a Master of Science in Counseling Psychology from Northeastern University. Michelle is certified to teach Handwriting Without Tears and Orton Gillingham Reading and Writing Program. She has been a teacher for over 16 years, first in a nursery school setting, then at The Maddux School for the last 14 years. Michelle completed specialized training in The Maddux School Social Learning Curriculum and demonstrates expertise in creative arts and curriculum integration.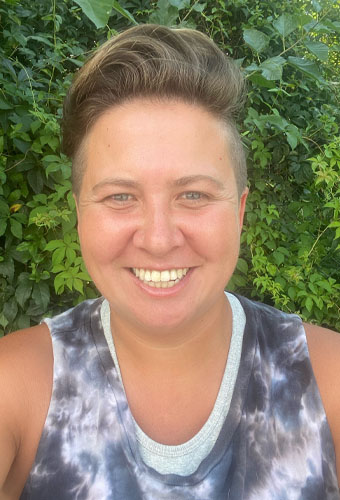 Franny McHale
Lead Teacher and Social Studies Teacher
Franny began at the Diener School in Fall 2022. Previously she worked in an Early Childhood Inclusive Preschool in NW DC. Franny has been working with our Elementary students teaching Social Studies and Math. She loves to collaborate with kids and adults to discover what makes everyone unique. Franny holds a Master of Arts in Learning Disabilities from American University where she graduated in May of 2022. She also studied Early Childhood Education as an undergrad at the College of Wooster in Ohio. She has worked with children in many different capacities: ski instructor, swim instructor, tutor, camp counselor, and lead teacher for 3-4 year olds.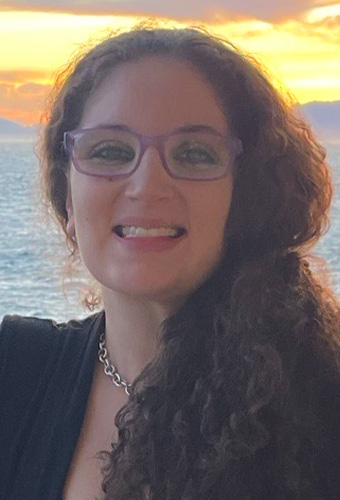 Amanda Sickel
Amanda earned a Bachelor of Science in Psychology from McDaniel College and a Master of Science in Applied Behavior Analysis from The Chicago School of Professional Psychology. She is currently working on her second Master of Science in Special Education from McDaniel College and will be completing the program this spring! Amanda has spent many years in the classroom working with students in various capacities including, most recently, at the Auburn School where she taught Middle School math and science. She has also provided one-on-one services to students in a school and clinic setting prior to teaching at the Auburn School. Amanda has training in executive functioning skills, multisensory math, the Social Thinking Curriculum, and Positive Behavior Intervention Support. She is thrilled to be joining the Diener team this year and looks forward to working with all of the wonderful students and their families!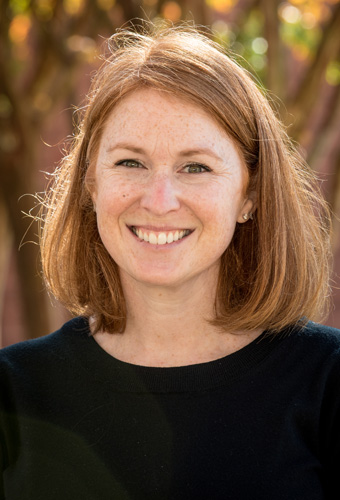 Katie Smith
Katie received her Master of Science in Special Education from Johns Hopkins University in 2009 as well as a Bachelor of Arts in Human Development from Sonoma State University in California. Katie joined The Diener School in 2018 as a Lead Teacher and continues in this role. Katie has extensive training in Orton Gillingham Plus and has been implementing this program for children with Dyslexia. Before coming to Diener, Katie taught at the Woods Academy, where she worked with preschool to grade school-age children. Prior to becoming a teacher, Katie worked for AmeriCorps and as an assistant in an occupational therapy camp.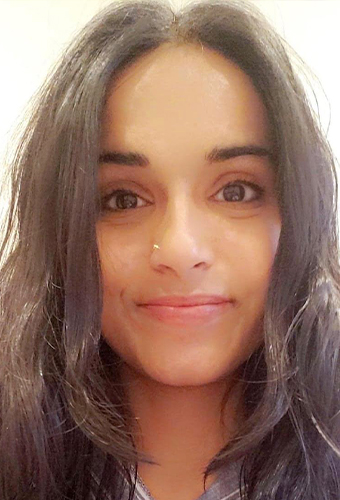 Aafia Syed
This is Aafia's first year at The Diener School after six years of teaching preschool and kindergarten across a variety of self-contained and inclusive settings. She holds a Dual Masters' in Early Childhood Education and Special Education from Bank Street College of Education in New York. Before coming to Diener, she worked at the NCRC Preschool as a Directing Teacher. Aafia has experience implementing programs like Social Thinking, Zones of Regulation, Handwriting Without Tears, Responsive Classroom, and more. Most importantly, Aafia believes that all children are unique, want to learn, and can learn. She is eager to get to know all of her students and their families, as well as the wider Diener community, and is looking forward to learning from and growing alongside her students each day.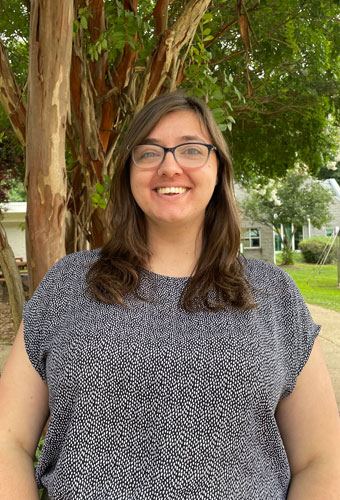 Becky Flaherty
Becky received her Bachelors of Arts in Justice and Law from American University in 2022. Prior to Diener, she worked as a Teaching Assistant at Georgetown Day School, primarily in the Elementary School division. Becky has a passion for working with children (and adults!) with Autism Spectrum Disorder. Becky also completed a service year through Americorps City Year, where she worked at MLK Jr. Elementary School. There, she led both academic and behavioral small group interventions in her 5th grade class. Becky is a classical flutist, and extremely musical. One of her favorite teaching memories was leading the student Drumline at MLK Jr. and introducing her students to music from around the world.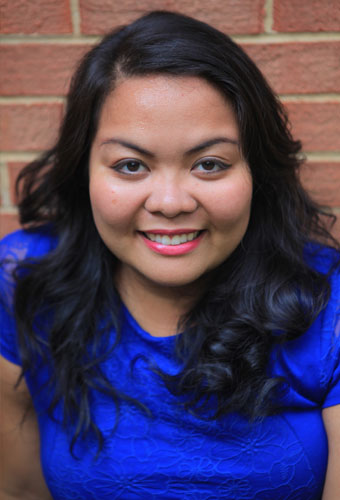 Cyd Igot
Cyd joined The Diener staff for the 2022-2023 year. Cyd received a Bachelor of Behavioral and Social Science from the University of Maryland, with a major in Sociology and a minor in Women's Studies. She began her love of working with children initially as a tutor for Kaplan, an ESL teacher in Santiago, Chile, and a homeschool teacher for the Assisi-Bridge School Co-op. Cyd worked in mental health, helping young people suffering from persistent mental illness find employment. She has since begun the A Letter For You Project, collecting thousands of anonymous handwritten letters for people having a hard time in life, to help them realize there is love, support, and encouragement in the world. In 2016, she was invited to do a TEDx Talk sharing the lessons learned and wisdom gained from the project. She self-published A Letter For You; A Collection of Handwritten Letters for Survivors in 2020. Her work has also included disaster relief, fundraising, logistics, delivery of food, clothing, construction materials, and medicine in the Philippines in the aftermath of Typhoon Haiyan. She has dedicated herself to the empowerment of all people, big and small, and enjoys salsa dancing, traveling, and making a difference where she can.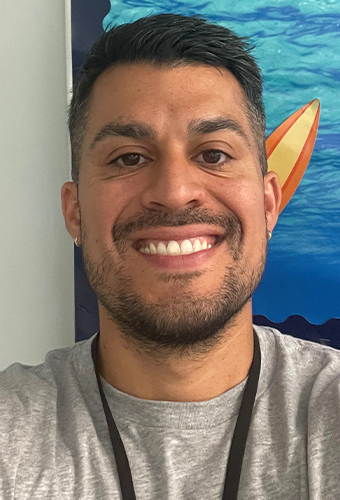 Lucas Medina
Lucas received his Bachelor of Science in Business Administration in 2012 from Shepherd University, Shepherdstown, West Virginia. He began his teaching career in 2016 for Montgomery County Public Schools at Loiederman Middle School working with English language learners. He slowly extended his role and began assisting within the Special Education program at Loiederman after a few months. Lucas is also an experienced soccer coach and has trained with multiple teams of various age groups in the Metropolitan area. He currently works with former professional DC United legend, Luciano Emilio (Luciano Emilio Soccer Club). Lucas has been a Teaching Partner at The Diener School since February 2023.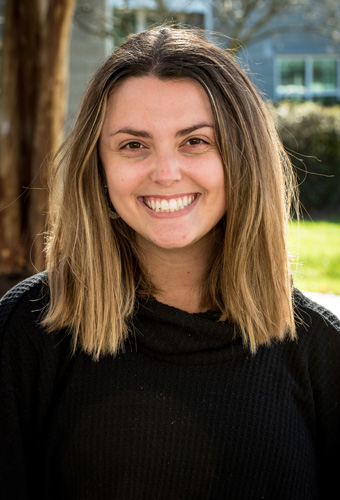 Danielle Oakley
Dani earned a Bachelor of Science degree in Special Education and Elementary Education from Indiana University in 2019. Dani is currently enrolled in a master's degree program in Special Education-Autism Spectrum Disorder with an expected graduation December 2023. She joined Diener in Fall 2019 as a Teaching Partner. She has her teaching license in grades K-6 for general education and special education and is trained in the multi-sensory Orton-Gillingham phonics curriculum. She is excited to be returning to Diener for her 5th year!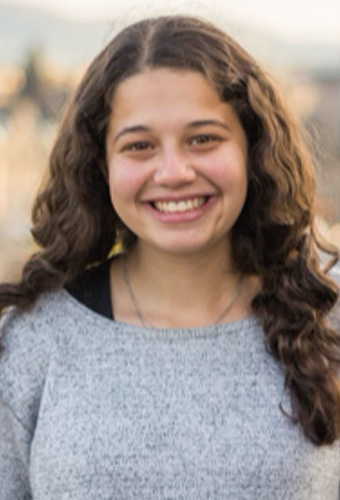 Jo Pittman, MT-BC
Teaching Partner & Music Therapist
Jo is a licensed & board-certified music therapist. She holds a bachelor's degree in music therapy and psychology from the University of Miami. Jo joined the Diener staff in Winter 2021 and has training in the multisensory Orton Gillingham phonics program, Zones of Regulation, Social Thinking, and Neurodevelopment in Music Therapy. In addition to her teaching partner role this year, Jo will be leading a push-in music therapy class within the elementary division. She will also continue to offer private music therapy sessions and adapted music lessons for Diener students before and after school. Prior to joining the Diener team, Jo was an intern at Levine Music in Washington, DC, where she provided music therapy sessions to students and families in the community and public school system. Jo is excited for another fun school year with Diener's awesome students and staff!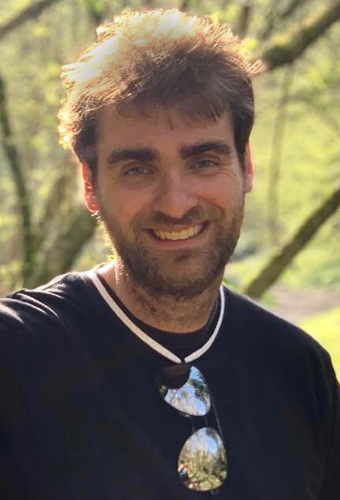 Teo Rogers
Teo Rogers graduated with a B.A. in History in 2018 and, in 2021, an M.A. in Interdisciplinary Studies, both from George Mason University. He has held various educational positions in the Washington, D.C. area since 2012, including at Blessed Sacrament School; Burgundy Farm Country Day School the Johns Hopkins Center for Talented Youth; Fairfax County Public Schools; Episcopal High School; and George Mason University. Teo joined Diener in Fall 2021 working in a Middle School classroom. His favorite aspect of teaching is sharing his love of the written word with students.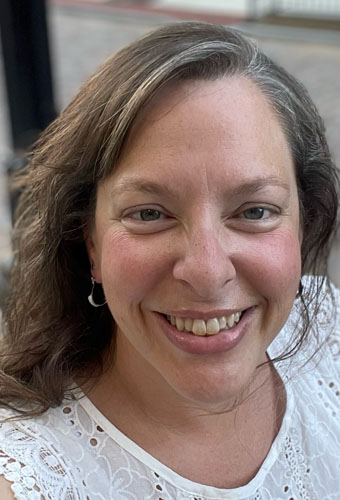 Jennifer Simpson
Jennifer has a Master of Science in School Counseling from Johns Hopkins University and a Bachelor of Arts in Psychology from Dickinson College. Prior to working at Diener, Jennifer worked for 5 years at Ivymount School and 16 years at The Maddux School. She has worked with Pre-K through 2nd-grade students and enjoys supporting students, families, and teachers wherever most needed. Jennifer began at the Diener School in Fall 2022.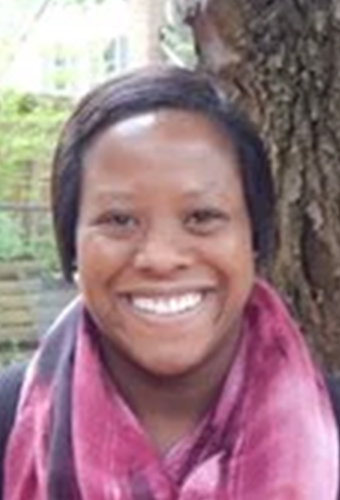 Bernina Woodson, B.S.
Bernina is a professional Associate Teacher with over fifteen years of experience working in early-childhood settings, including nine at The Maddux School. She has extensive experience tutoring and coaching vulnerable children and adults and has a particular passion for guiding the development of play and social skills in young children. Bernina holds a Graduate Certificate in Autism Spectrum Disorders from George Washington University and earned a Bachelor of Science in General Studies with a concentration in special education, education, and psychology from Liberty University.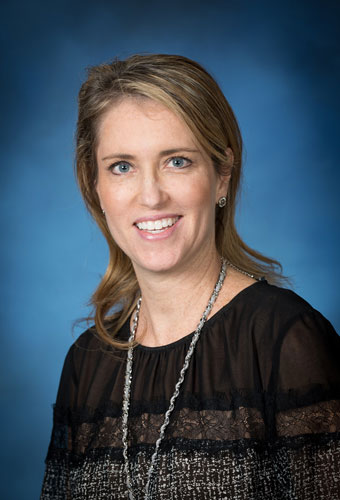 Dr. Joy Kolb
Dr. Joy Kolb has been consulting with families and schools for over 20 years. She is a licensed psychologist and board-certified behavior analyst in private practice in Gaithersburg, MD. Dr. Kolb's treatment focuses on providing evidence-based strategies and manageable recommendations that can be applied to each setting. Her treatment emphasizes realistic interventions that are individualized to the unique needs of each student. Dr. Kolb's clinical interests include individual treatment as well as providing trainings for caregivers and school staff.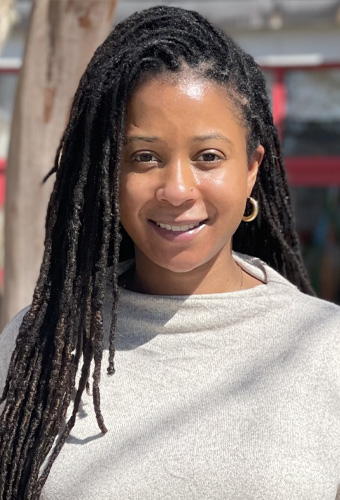 Bailey Lane
Speech & Language Pathologist
Bailey began working at the Diener School in December 2021. She completed her Bachelor of Arts degree in Communication Studies at Northwestern University in Evanston, IL. Following her undergraduate studies, Bailey spent 3 years working as a behavior therapist in a therapeutic preschool in Michigan. She then went on to complete her Master's in Communication Science Disorders at Northwestern University. Before coming to Diener, she spent 5 years working in public and therapeutic schools in the Chicago area. Bailey also spent time providing services to students in the clinic setting. She has experience with children from pre-k to high school. Bailey recently moved to Maryland with her husband and dog from the Chicago area. She is currently licensed as a speech-language pathologist in Maryland and Illinois. She also holds the American Speech-Language and Hearing Association's Certificate of Clinical Competence (CCC-SLP). Bailey is passionate about working with students of all ages and backgrounds to support functional communication and social skills. She has completed trainings in the Social Thinking curriculum to help students improve their social competencies including problem-solving, perspective taking, and social-emotional learning. She enjoys working with staff and parents to support the whole student.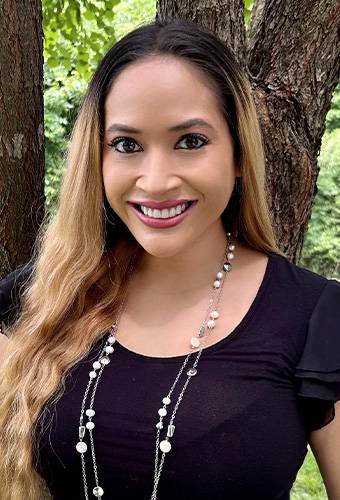 Adrienne Muss, M.Ed., LBA, BCBA
Adrienne has always been passionate about education, mental health, and helping others grow to reach their goals. She earned her B.A. in Psychology from Syracuse University. Her academic concentration within the discipline of Psychology was identification and treatment of Childhood and Adolescent Developmental Disorders. While at Syracuse University, Adrienne also earned her B.A. in Spanish, which has helped her connect with Spanish speaking clients and professionals throughout her career. Adrienne earned her Masters Degree in Education from George Mason University, graduating with honors and a 4.0 GPA. Her academic concentration was in Special Education. Adrienne simultaneously earned her Graduate Certificate in Applied Behavior Analysis (ABA) from George Mason University as well. Adrienne is now a board certified and licensed behavior analyst, and proudly serves clients in Washington D.C., Maryland, and Virginia. Adrienne began her work within the field over a decade ago, and has worked with students to modify behaviors in order to accomplish goals within their homes, schools, and communities. She creates and tailors goals to specifically suit each student; and can address flexibility, compliance, aggressive or impulsive behaviors, emotional regulation skills, building confidence, independence, following routines, educational specific goals, mealtime goals, and more. Adrienne uses a range of proven techniques to provide individualized support to students using Applied Behavior Analysis, and is experienced in skill based interventions, Direct Instruction (DI) as well as Natural Environment Teaching (NET), Acceptance and Commitment Therapy (ACT), and Denial/Delay Tolerance Training (DDT) as well. Adrienne believes that communication and collaboration with students' families, educational teams, and support systems is crucial to the successful identification and generalization of skills. Adrienne is always excited to join students' existing teams, and is proud to witness and contribute to students' progress and success."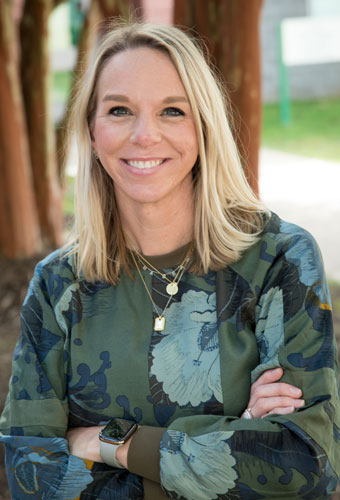 Annie Pitts
Behavioral Assistant & Social Skill Support
Annie is a Behavior Specialist, having graduated with a master's in special education and certification in Applied Behavior Analysis from George Mason University in 2021. Annie joined Diener in Fall 2021 working primarily with our Middle School students and staff. In 2004, she obtained a Bachelor of Science in Criminal Justice, from Northeastern University in Boston, Massachusetts. For the last 5 years, Annie has worked in both private and public school settings as a special education paraprofessional and student support specialist. Her graduate work included supporting families through in-home therapy and collaborating with a team of professionals to support the needs of children.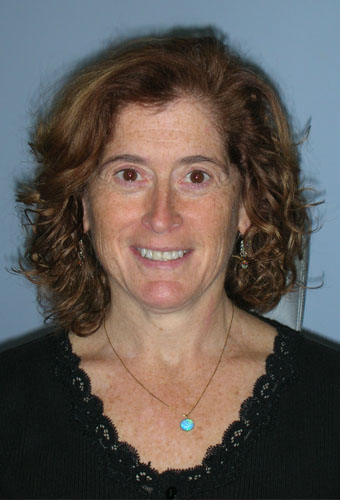 Sheri Present
Occupational Therapist, OT/L
Sheri holds a Bachelor of Science degree in Occupational Therapy from the University of Kansas and a Master of Science degree in Occupational Therapy from Towson University. Her focus is working with children who experience sensory integrative and developmental differences. Sheri has worked in private practice, schools and has extensive experience consulting in various educational settings. Sheri began working part-time at the Diener School and is now a full-time staff member. She has presented at local and national conferences to colleagues, other professionals, and lay persons on the foundations of sensory integration and various aspects of child development. Sheri's passion is educating and collaborating with parents, teachers, and other professionals on behalf of the children that she serves. Sheri has been teaching swimming to children and adults for more than 25 years. Her unique approach to teaching swimming by incorporating occupational therapy principles and techniques has transformed the lives of hundreds of children and adults.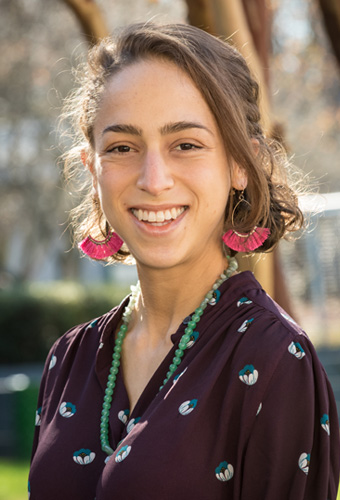 Sammi Rosenfeld
School Counselor, MD LCPC/DC LPC, NCC
Sammi joined our Diener community in 2020. She works full-time as the school counselor for both elementary and middle schools. Sammi received her Bachelor of Fine Arts in Dance and Kinesiology from the University of Michigan and her Master of Science in Education in School and Mental Health Counseling from the University of Pennsylvania. She is a Licensed Clinical Professional Counselor in both Maryland and Washington, DC, and is also a National Certified Counselor. Along her journey towards The Diener School, Sammi taught performing arts and multiple body-mind-focused topics at Georgetown Day Lower/Middle School, Imagination Stage Inc. Inclusion and Access programs, and many other local educational programs. She also was a Rehabilitation Support Specialist at PRS Inc., an adult psychiatric facility. When she lived in Philadelphia, PA she worked as a K-2 School Counselor at a Title 1, inner-city, Philadelphia Public School serving students with severe trauma and diverse needs. In her career, Sammi has worked with students ages four to seventy with a variety of neurodiversity, backgrounds, and barriers. When not at Diener, Sammi maintains a small private practice in DC, teaches therapeutically supportive dance classes, and choreographs and performs when opportunities present. Her dance background, along with her studies in movement science and love of play and the arts, greatly influences her therapeutic approach. She loves supporting students at Diener through a multi-sensory integrative approach where modalities such as play therapy, expressive arts therapies including dance therapy and psychodrama, and somatic work such as biofeedback, blend together with cognitive behavioral supports.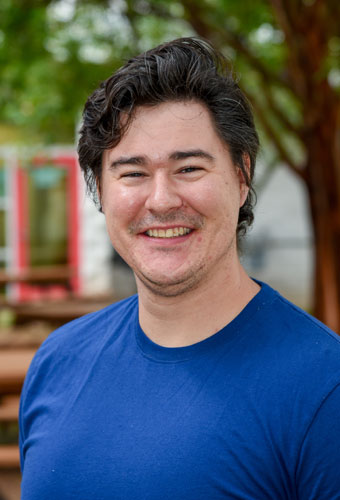 Sean Strumpf
Behavioral Assistant & Social Skill Support & Camp Director
Sean joined our Diener team in 2016 as a Teaching Partner. For the past few years, he has been in the position of Behavioral Assistant and Social Skills Support. Additionally, Sean was the Director of our 2023 summer camp program. He earned an Associate of Arts degree from Montgomery College in 2012. He worked as a special education para-educator for Montgomery County Public Schools from 2014-2016. In addition, from 2015 to the present, he works at Changing the Lives of Children with Autism (CLCA) as an intensive individual support technician. He holds multiple certifications, which include: CPI Nonviolent Crisis Intervention; Prevention and Management of Aggressive Behavior (PMAB); Cardiopulmonary Resuscitation (CPR) and Automated External Defibrillator (AED); and First Aid.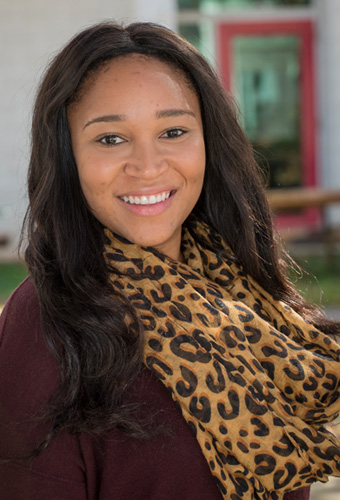 Paris Woolford
Certified Occupational Therapy Assistant
Paris received her Bachelor of Science in Exercise Science and a minor in Dance from Old Dominion University in 2016. She received her Associate of Applied Science as an Occupational Therapy Assistant from Eastern Virginia Career College in 2019 and completed her Level II Fieldwork at The Lab School of Washington. At the Lab School, Paris provided interventions to middle school-aged children in study skills, functional independence, self-regulation, and executive functions to students with ADHD, various learning disabilities, and anxiety. Paris joined Diener in Fall 2021 working closely with our Middle School students and enjoys collaborating with our staff.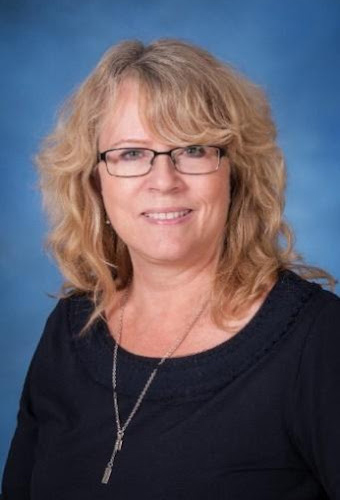 Frankie Lydon
Frankie began working at Diener as a teaching assistant and gradually moved into the field of art education. Frankie's passion for art design was evident and she took on the role of Art Instructor for several years. Frankie has been at Diener for over a decade and enjoys working with all our great kids.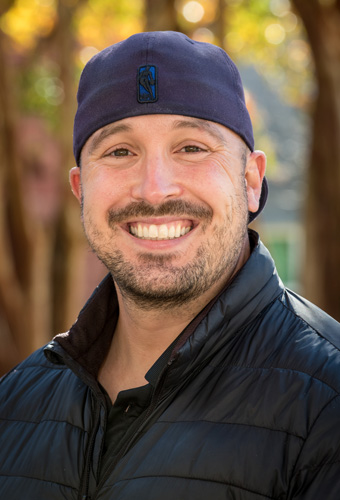 John Soares
Adaptive Physical Education
Coach John graduated from the University of Maryland in 2007 with a Bachelor of Science degree in Nutrition Food and Sciences. He continued his education at Montgomery College to pursue an advanced degree in Early Childhood Education. John worked at MoCo Movement Center Pediatric Therapy Gym as a Movement Coach and he brings his creativity and enthusiasm to the Diener team. He is also a dedicated soccer coach for the MSI Soccer League and is currently working for the former MLS MVP Golden Boot winner Luciano Emilio Soccer Club. John has been the Fitness Instructor at The Diener School since 2016.