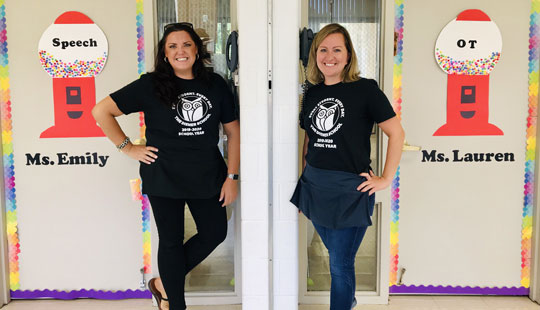 The Diener School has a strong therapeutic team consisting of a Speech-Language Pathologist, Occupational Therapist, and a dynamic Social Skills Support Team. All of our therapists work in close collaboration with the entire teaching and administrative staff in order to provide individualized support to reach academic and therapeutic success.
Sensory Integration
Fine Motor and Visual Motor Development
Gross Motor Coordination
Classroom Accommodations
Instructional and Environmental Modifications
Supplemental Programs
Zones of Regulation — The Zones are used to teach self-regulation by labeling all the different ways we feel and states of alertness we experience into four zones. The Zones curriculum provides strategies to teach students to become more aware of their emotions, improve controlling their emotions and impulses, managing their sensory needs, and improving their ability to problem solve conflicts.
Social-Emotional Development
Pragmatic Language Skills
Expressive and Receptive Language Skills
Facilitated Social Skills Instruction
Development of Play Skills
Supplemental Programs:
The Diener School integrates the Social Thinking methodology throughout the program. Social Thinking is a therapeutic approach that focuses on building social problem solving, cognitive flexibility and the perspective of others. Our Speech Language Pathologist has attended various Social Thinking conferences.